Christian Blake
PHYSICAL THERAPY ASSISTANT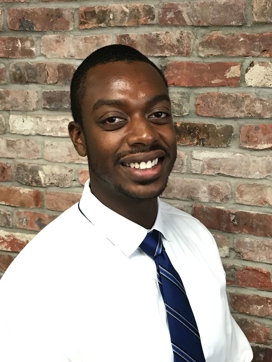 Christian Blake is a highly motivated, skilled Physical Therapist Assistant whose caring nature contributes to his role as a successful and dedicated clinician.
Christian earned his Bachelor's Degree in exercise science from Rutgers University and understands the importance of exercise in the promotion of overall good health and wellness. Christian began his path as a licensed clinician after reflecting on the great experiences he had as a patient with his own orthopedic injuries as a lifelong basketball player. Christian continued his studies and earned his Associates Degree in Allied Sciences at Essex County College. Christian understands the hard work and dedication required by both the clinician and patient to reach the patient's optimal rehabilitative goals to improve their quality of life.
In his spare time, Christian enjoys playing golf with his friends and going to the gym.
Education
AAS, Physical Therapy Assistant, Essex County College
BS, Exercise Science and Sports Studies, Rutgers University
Physical Therapy Coursework
Cardio Conditioning
Exercise Physiology
Exercise and Aging
Functional Human Anatomy
Fundamentals of Physical Therapy Assisting I
Fundamentals of Physical Therapy Assisting II
Fundamentals of Physical Therapy Assisting III
Internship in Exercise Science
Kinesiology
Motor Learning
Movement for Individuals with Disabilities
Psychology of Sport and Exercise
Professional Issues in Physical Therapist Assisting
Systems Physiology
Therapeutic Exercise
Therapeutic Intervention in Child Development and Gerontology
Conditions Treated:
Ankle Sprains
Core Instability
Elbow Pain (Tennis Elbow/Golfer's Elbow)
Gait and Balance Deficiencies
Low Back Pain
Muscle Contractures
Muscle Spasm
Muscle Strains
Meniscus Tears/Repairs
Osteoarthritis
Post-Operative ACL Repair
Rotator Cuff Tears
Patellofemoral Pain Syndrome
Post-Operative Rotator Cuff Repairs
Shoulder Impingement & Bursitis
Scoliosis
Shoulder Instability
Trigger Finger
Total Hip Replacement
Total Knee Replacement