Meet Your Physical Therapists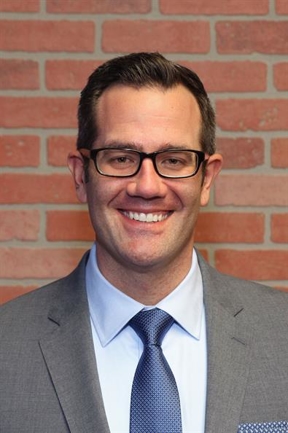 Dr. Scafidi
Dr. John P. Scafidi has been practicing physical therapy over 15 years. John is extremely passionate about helping all of his patients where they can enjoy more active and productive lifestyles. This will help them to function pain-free; recovering as much of their abilities as possible after an injury, illness, or other chronic condition. He couldn't imagine a more personally rewarding profession than physical therapy.
In 2012, Dr. Scafidi was accepted as a Fellow of the American Academy of Orthopedic Manual Physical Therapy (AAOMPT), in the field of Physical Therapy. He is 1 of only 13 Physical Therapists in New Jersey and the only Physical Therapist in Monmouth County that is a full fellow of the AAOMPT.
Over the years, John has worked very hard as an outpatient physical therapist, with advanced training in orthopedics and manual therapy, to earn a widespread reputation for excellence, integrity, knowledge and his ability to focus on the well being and needs of his patients.
---
Dr. Somarriba
Dr. Leonard J Somarriba received his Masters of Physical Therapy from the University of Connecticut in 2006. He earned his Doctorate of Physical Therapy from the University of Montana in 2008. Dr. Somarriba also did his Fellowship training in manual therapy at the prestigious Institute of Orthopaedic Manual Therapy in Woburn, MA. He has extensive training and experience in the management and treatment of orthopedic injuries and ailments including spinal pathology, joint related dysfunction, and muscle/tendon disrepair.
Dr. Somarriba is a co-owner of ProFysio Physical Therapy. His vision for ProFysio was one that included unmatched customer service and unparalleled clinical excellence to deliver an optimal rehabilitation experience to it's patients. ProFysio opened its doors in 2013. Today, ProFysio is recognized as one of the best outpatient physical therapy centers in Monmouth County.
When he is not in the office Dr. Somarriba enjoys spending time with his wife and two children. He also enjoys exercising, playing basketball, snowboarding, and reading.
---
Dr. Turetzkin
Dr. Sarah Turetzkin received both her Bachelor of Science in Biology and Doctor of Physical Therapy from Stockton University in New Jersey. Following graduation, she began her career in outpatient orthopedics at ProFysio Physical Therapy. She joins the team with extensive experience in sports rehabilitation as well as general orthopedics.
Sarah has extensive experience working treating orthopedic conditions and post-operative rehabilitation. Early in her career, Sarah has also successfully treated elite athletes with a special focus on throwing injuries and the overhead athlete. Sarah will soon parlay her experience in treating athletes into FMS and SFMA certifications, a well-deserved recognition and designation for Sarah as a budding elite clinician. Sarah's passion for physical therapy comes from her own experiences as a patient due to injuries during high school basketball. In her free time, Sarah continues to enjoy being active in hiking, skiing, and running. She also enjoys going to the beach and surf fishing.
---
Dr. Liliane
Dr. Liliane B Scafidi received her Bachelors of Science in Physical Therapy, in 1999, from ACE Faculdade de Ciencias da Saude de Joinville, Brasil. She graduated with a specialization in orthopedics and trauma.In 2001, Lili completed specialty training in rehabilitation of hand injuries at the world renowned Cleveland Clinic with Dr. Ronaldo Carneiro.
Dr. Lili then completed a one year clinical fellowship in Orthopedic Manual Physical Therapy at the Institute of Orthopaedic Manual Therapy, which is affiliated with Massachusetts General Hospital and Boston University. Lili went on to attend the University of Montana where she earned her Doctor of Physical Therapy Degree. She practices as an outpatient Physical Therapist, with advanced training in orthopedics and manual therapy. Lili enjoys running, traveling, and spending time with her family.
---
Dr. Chaviano
Dr. Nichole Chaviano earned her Bachelors of Science in Exercise Physiology & Strength + Conditioning from the University of Delaware,she then went on to pursue a Doctorate of Physical Therapy from Rutgers University in 2015.
Since graduation, she has become passionate about providing personalized care for each patient to maximize their quality of life, and achieve their individual goals while reducing the risk of reinjury. She has received a certification as an ImPact Concussion Specialist, as well as is working towards a full certification in Integrative Dry Needling and Manual Therapy through Maitland Seminars.
When she is not treating patients, Dr. Nichole enjoys spending time at the beach, playing recreational sports and volunteering with the Special Olympics.
---
Dr. Perkins
Dr. Kara Perkins earned her doctorate of physical therapy from the University of Medicine and Dentistry of New Jersey (now known as Rutgers Medical School) in 2013. After graduation Kara immediately began working in the outpatient setting and has continued to do so since.
She has experience working with a variety of patients including those with orthopedic conditions, post-surgical cases, sports injuries, balance difficulties, and much more.
Kara has a passion for helping others achieve their goals through manual therapy techniques, functional exercises and education.
She stays active with exercise and outdoor activities and enjoys spending time relaxing on the beach and hanging out with friends and family.
---
---
---
---