Red Cord Workouts in Edison NJ
Exercise Core Muscles Like Never Before With Red Cord Exercise:
(732) 812-5200
Red Cord is a suspension system specially designed by physical therapists to help patients achieve the results they desire. This system uses your own body weight as resistance and can be utilized in hundreds of ways to provide patients with a varied and exciting fitness or rehabilitation experience. Red Cord can be modified for all ages and most conditions.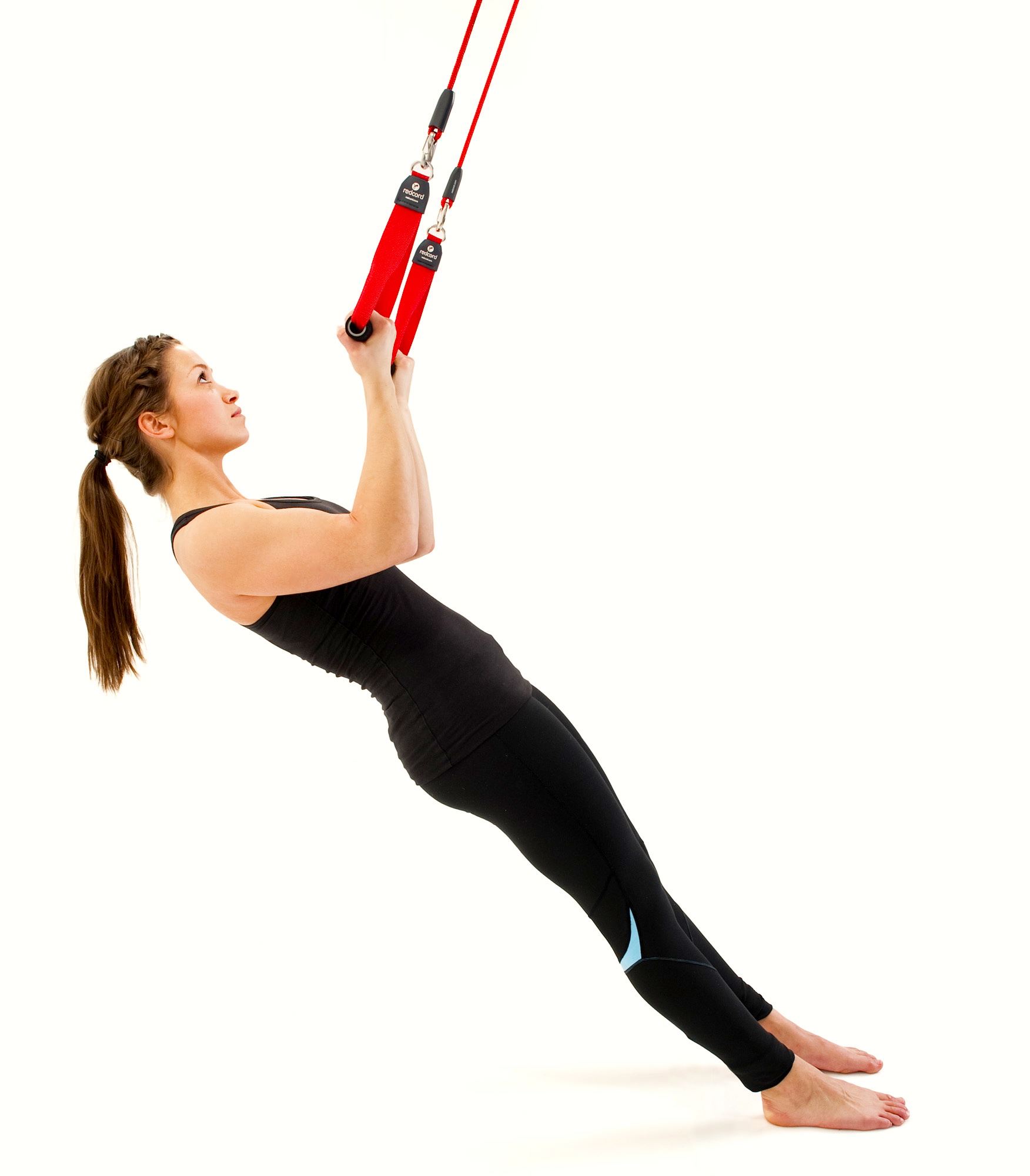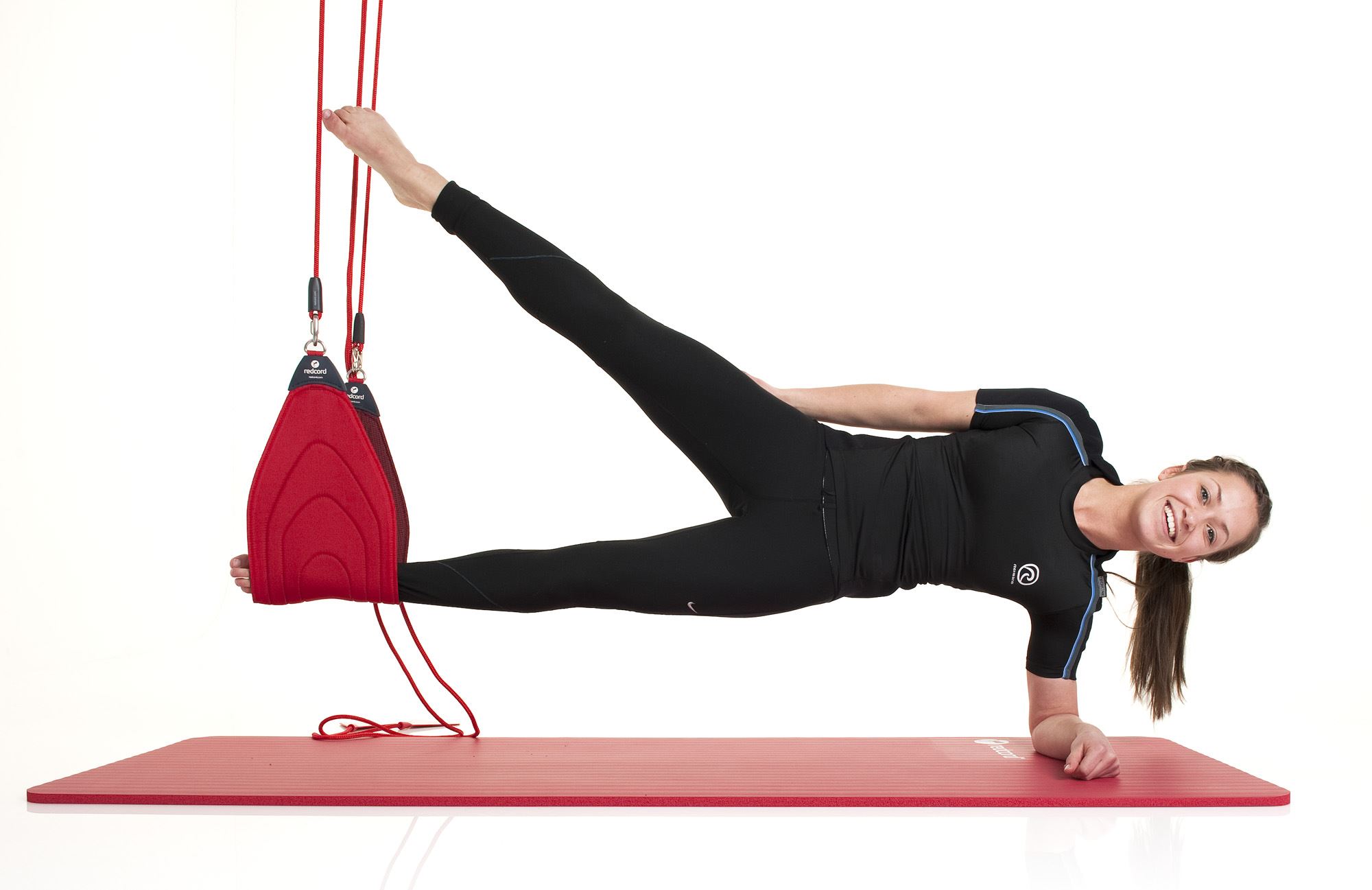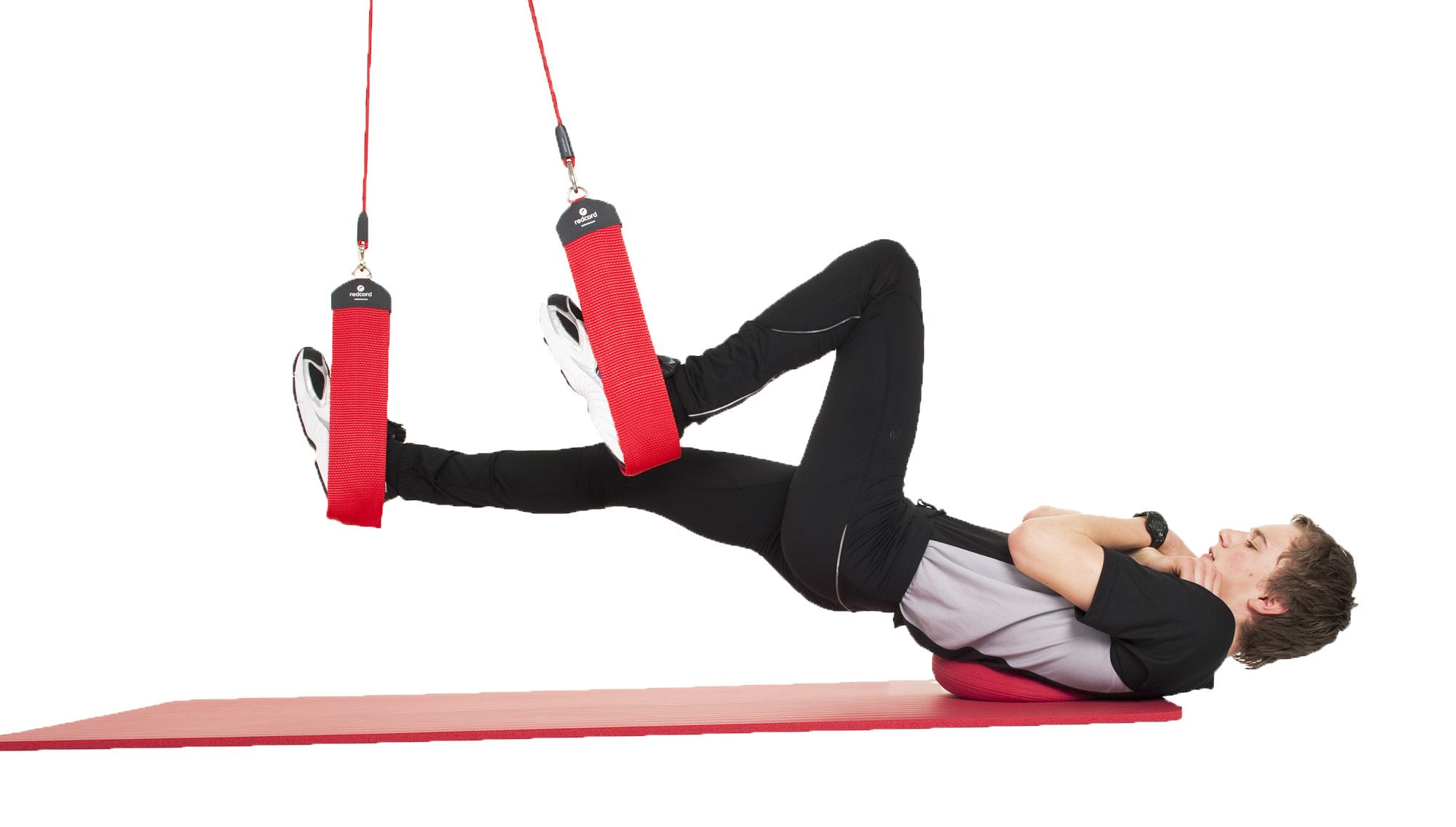 What are the benefits of Red Cord Exercise?
More than 70 research studies have been performed on Red Cord's effectiveness and these studies demonstrate that sling exercises are associated with a significant increase in muscle activity when compared to exercises performed without suspension (Chung and Shim, 2014). This suspension system will assist patients to complete movements they may not otherwise be able to perform. For advanced clients, Red Cord movements can be modified to challenge your core with exercises that are fun and vigorous.
Simulated Zero Gravity
A person undergoing physical therapy must be carefully monitored at all times to ensure there is no adverse pressure on their bones, joints, muscles, and organs. For centuries, the greatest challenge of physical therapy was finding a balance between helpful and healthy motions and exercises and minimizing pressure and strain. Not doing enough would not promote healing but doing too much could cause further harm.
Red Cord revolutionizes the concept of physical therapy by eliminating one of the biggest sources of pressure: gravity. Bungee cords, slings, and ropes are used with a highly-advanced suspension system to lift a patient's body, either entirely or just portions, such as the legs or arms. This creates a simulated zero gravity environment that allows a variety of exercises without any undue pressure, strain, or stress. It has been compared to floating in a pool, or aquatic therapy.
Some of the precise exercises you may use during Red Cord therapy include:
Bridging
Planking
Squats
Push ups
Reverse the Pain Cycle with NEURAC Treatments
Many studies have shown that pain, injury, and inactivity, can disrupt our neuromuscular system, hindering or brain's ability to stimulate muscles at the right time with the appropriate amount of strength. This loss of control leads to impaired stability, causing injured persons to compensate with other muscles and develop abnormal movements. Red Cord treatment plans help to avoid this vicious cycle by utilizing a neuromuscular-activation (NEURAC) method which combines suspension exercise with high levels of neuromuscular stimulation, allowing patients to restore their strength, stability, and pain-free movement control.
NEURAC Red Cord exercises can be modified to aid numerous injuries and conditions, including:
Spinal cord injury
ACL injury
Meniscus tears
Ankle sprains
Golfer's elbow
Rotator cuff tears
Shin splints
Labral tears
Stress fractures
Muscle pulls
Red Cord treatments begin with a comprehensive assessment of a patient's range of movement to pinpoint the root causes of pain, allowing our physical therapists to custom-tailor treatments to each patient's specific needs. By using Red Cord's patented "bungee assistance" system, patients are able to focus on each precise movement pattern without the added stress of gravity. Over time, a patient's body weight is slowly added into their routine to help them regain proper control.
Benefits of Red Cord Sessions
Red Cord therapy sessions should be comfortable but suspension exercises are also meant to be challenging at the same time. Our Edison physical therapists will want to work closely with you to develop a routine of exercises that strengthen your core, stabilize weakened muscles, encourage motor control, and generally put your neuromuscular system to work.
Some of the benefits you may experience after Red Cord therapy are:
Restored balance
Increased range of motion
Reduction of general discomfort
Improved blood circulation
All the while, the free-floating environment of Red Cord, paired with our careful watch and guidance, means you will not be pushed beyond your limits, and you will not be at risk of suffering further pain or injury. Your health and safety are paramount at ProFysio.
Book a FREE consultation and see how Red Cord movements can exercise your core muscles like never before!
Citation: Jeong SY, Chung SH, Shim JH. Comparison of Upper Trapezius, Anterior Deltoid, and Serratus Anterior Muscle Activity during Push-up plus Exercise on Slings and a Stable Surface. Journal of Physical Therapy Science. 2014;26(6):937-939. doi:10.1589/jpts.26.937.