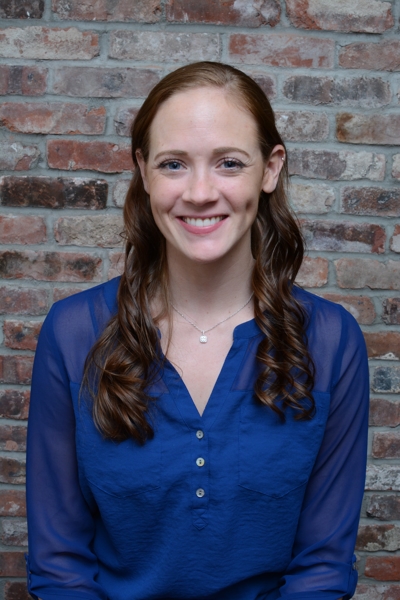 Dr. Kara Perkins
Seasoned Orthopedic Physical Therapist
Dr. Kara Perkins earned her doctorate of physical therapy from the University of Medicine and Dentistry of New Jersey (now known as Rutgers Medical School) in 2013. After graduation Kara immediately began working in the outpatient setting and has continued to do so since. She has experience working with a variety of patients including those with orthopedic conditions, post-surgical cases, sports injuries, balance difficulties, and much more. Kara has a passion for helping others achieve their goals through manual therapy techniques, functional exercises and education. She stays active with exercise and outdoor activities and enjoys spending time relaxing on the beach and hanging out with friends and family.
Conditions Treated
Neck and low back pain (disc dysfunction, joint dysfunction, stenosis, muscle spasm, spinal instability)
Hip pain (osteoarthritis, impingement, bursitis, gluteal tendinopathy, total hip replacement)
Knee pain (post-operative reconstruction, meniscal tears, ligament dysfunction, patellar tendonitis, osteoarthritis, total knee replacement)
Foot & ankle pain (Achilles tendinopathy, plantar fascitis, sprains/strains, fractures)
Shoulder pain (osteoarthritis, pre/post operative rotator cuff, biceps and labrum tears, impingement syndrome, total shoulder replacement)
Elbow pain (fractures, dislocations, medial and lateral epicondylalgia
Treatments Utilized
Mulligan manual therapy techniques
Advanced manual therapy techniques and muscle energy techniques
Spine and extremity mobilization grades I-V
Kinesiotaping, Leukotaping
Specialized Instrument assisted soft tissue mobilization
Functional Exercise Prescription
Range of motion expert
Strength and conditioning
Functional movement analysis
Gait Analysis
Education
Bachelor of Arts from the University of Rhode Island
Doctorate of Physical Therapy from UMDNJ
Courses Studied For Doctorate
Gross Anatomy; Kinesiology: Pathophysiology: Professional Development;Critical Reasoning; Examination &\ Measurement; Examination and Intervention;Clinical Inquiry;Neuroscience ;Pathophysiology II;Therapeutic Exercise;Cardiopulmonary Physical Therapy; Examination and Intervention II;Clinical Inquiry II;Development Across the Life Span 2 ;Prof. Dev. II: Teaching and Learning;; Ethics 2;Psychosocial Aspects of Health;Motor Learning and Control; Musculoskeletal Physical Therapy I;Prosthetics &\ Orthotics 1;Applied Physiology For Physical Therapists ; Clinical Inquiry III ;Health Care Delivery Systems I ;Pharmacology ;Musculoskeletal Physical Therapy II;Pediatric Physical Therapy ;Neurologic Physical Therapy; Health Care Delivery Systems II;Physical Therapy Administration;Topical Seminars in Physical Therapy; Advanced Patient Management ;Clinical Inquiry IV.
Post-Graduate Education & Certifications
Certified in Selective Functional Movement Assessment
Certified in Cupping and Instrument Assisted Soft Tissue Mobilization
Kinesiology Taping & Manual Therapy through Summit Professional Education
Mobilization of the Cervical & Thoracic Spine & Ribs through Great Lakes Seminars
Comprehensive Treatment of the Knee through Great Lakes Seminars
Lower Quarter – Peripheral Joints, Lumbar Spine and Sacroiliac joints through Mulligan Manual Therapy Concept Courses
Shoulder Disorders advanced training