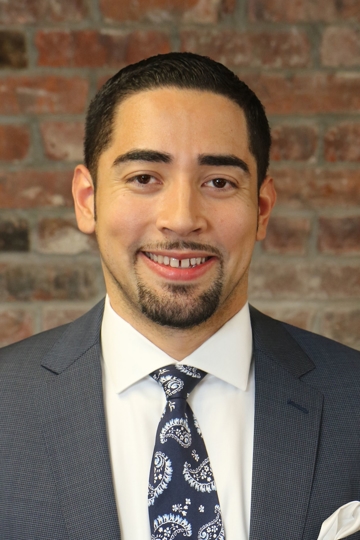 Dr. Leonard J. Somarriba
Co-Founder ProFysio & Doctor of Physical Therapy
Dr. Leonard J. Somarriba Co-Founded ProFysio Physical Therapy in 2013. His mission since that time has been to build a company and brand that is known for excellence in clinical care and service in the field of outpatient Physical Therapy. The vision for the company is to change the perception of outpatient Physical Therapy in our community to one of a treatment and service that is effective, efficient, enjoyable, convenient, affordable, and life changing. Dr. Somarriba's vision for the company is deep rooted in his own professional development as an elite clinician and a strong desire to care for and change the lives of his patients. In his 15 years of practice, he has been blessed to touch the lives of thousands of patients and has developed a reputation for excellence.
Prior to Co-Owning ProFysio, as an associate, he developed a reputation and niche in caring for patients that had otherwise failed to recover with other Physical Therapists. The key to his success has been a combined and comprehensive treatment approach that includes most notably highly skilled Manual Therapy procedures, thorough and specific physical examination techniques, and a commitment to educating his patients on the pearls and pitfalls of their condition and the rehabilitative process. Furthermore, his willingness and humility to collaborate with Physicians and other allied health professionals on behalf, and for the benefit, of the patient has been instrumental to his patients' success.
Dr. Somarriba is a visionary at the forefront of innovation in the delivery of outpatient Physical Therapy services. For example, having recognized that chronic soft tissue injury is a condition that is characterized by slow healing and recovery he has led his company and team to implement the cutting edge technology and treatment protocols know as EPAT, or extracorporeal shock wave treatment. In order to improve accessibility and affordability of care he has worked diligently to facilitate the implementation of services such as FREE video consultation with a ProFysio Doctor of Physical Therapy. These consultations happen on a completely secure, HIPPA compliant, and encrypted interface that allows the patient to meet with their Doctor from a smartphone, tablet, or computer. ProFysio also recently partnered with UBER health to improve accessibility and provide complimentary transportation for patients that qualify.
Dr. Somarriba's entrepreneurial prowess, vision, and endurance is deeply rooted in family values of hard work, dedication, giving, and integrity. He is the proud son of Nicaraguan immigrants and the first generation of his family to be born and raised in the United States. Throughout his life he has been inspired by his parents' work ethic. He is fluent in English and Spanish. Early success in clinical practice and business would not have been possible without the love, support, and positive influence of his family and friends. His dedication to ProFysio, it's employees, and the patients its serves is second only to his loving wife and two beautiful children.
Today, Dr. Somarriba continues to work tirelessly, along with his partner and dear friend Dr. Scafidi, to learn and grow as a person as well as grow ProFysio to accomplish their mission - to touch and change the lives of as many patients as possible through clinical excellence, service, and ethical business practice.