Telerehab in Monmouth County
Virtual Physical Therapy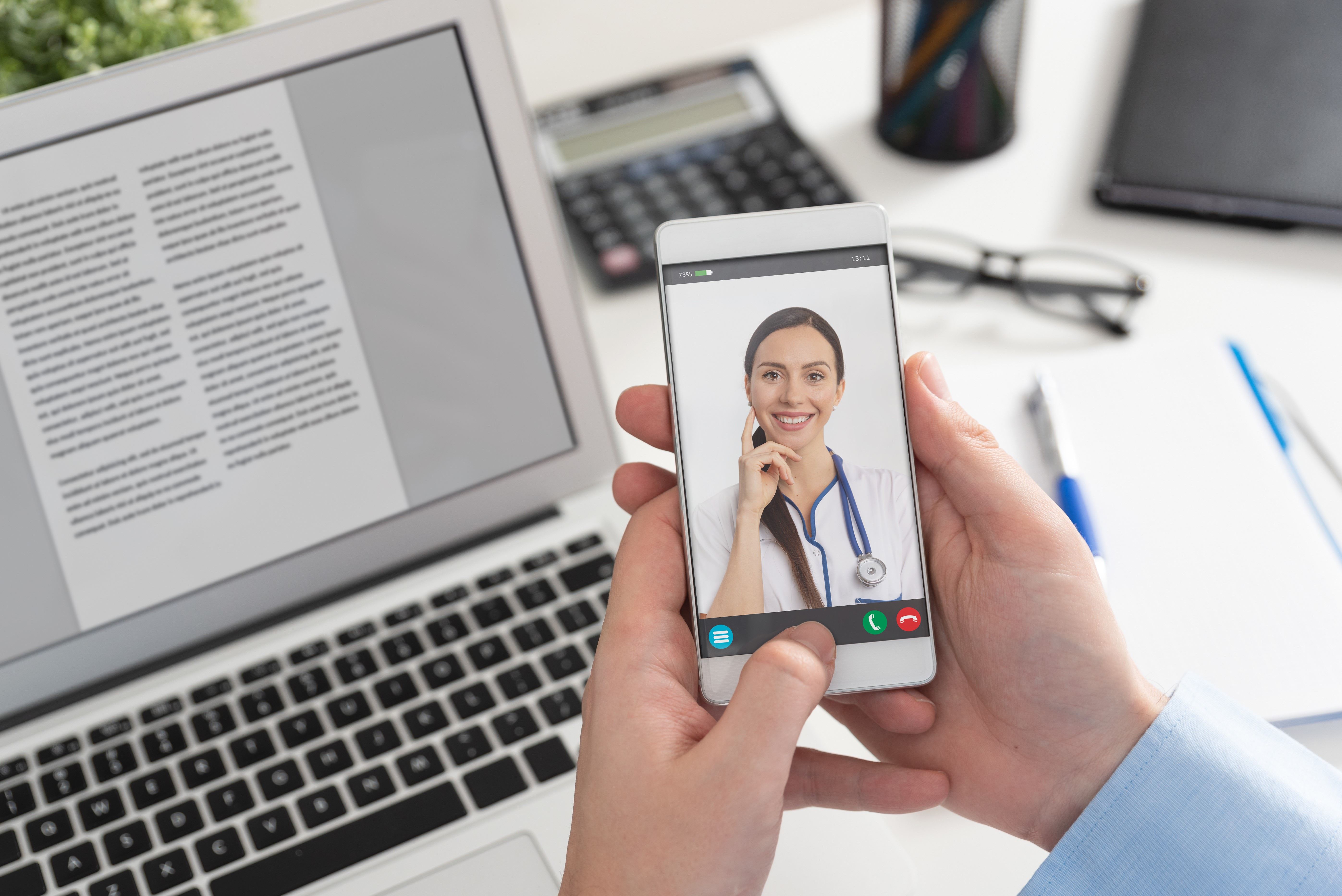 Get rid of pain, improve performance, health, and wellness with all the comfort and convenience of your own home. Telerehab offers a spectrum of physical therapy solutions using innovative, patient-centered technology. Do PT on your own schedule, when it's convenient for you and you don't have to worry about wasting any time or gas. All you need is Wi-Fi and a mobile device, laptop or desktop, to contact us online or call (732) 812-5200. A member of our team will assist you within 30 minutes to confirm an appointment time and will walk you through the next steps for your virtual session.
Heal at home with the help of Telerehab! Call us at (732) 812-5200 to book your appointment today.
How Does Telerehab Work?
To begin Telerhab, we'll start with an online-conference initial assessment. During the call, we'll evaluate your medical history and perform a virtual range of motion test to diagnose your functioning and movement. We'll also be able to monitor adherence and create personalized therapy plans to give us better insight into your recovery.
Our patient-facing system provides educational training and audio-visual feedback to ensure our patients are thoroughly informed on their treatment plan and progression. In addition, all of our therapeutic online exercises are prescribed and supervised by licensed PT'S.
The Benefits of Telerehab in Monmouth County
Telerehab isn't just beneficial for the patient, online PT also gives our therapists the option of delivering virtual care and crucial knowledge, no matter where they are. This service allows both us and our clients to work with more freedom, flexibility, and time.
A few other benefits Telerehab holds include:
Improved access to specialized care
Cutting-edge range of motion assessment capability
Pain relief
Increased strength and mobility
Improved cardiovascular health
Improved functioning
No Insurance? No problem.
Telerehab is covered by many insurances, however, if a patient does not have insurance, we offer an affordable self-pay to ensure we can provide assistance to anyone that is struggling to get to and from their appointments.
If you need PT guidance or want education to learn how to better manage and heal your pain, ProFysio's remote physical therapy is the most effective alternative to in-office PT appointments.
Don't wait to book your Telerehab appointment in Monmouth County! Call us at (732) 812-5200 today or contact us online.